Business offer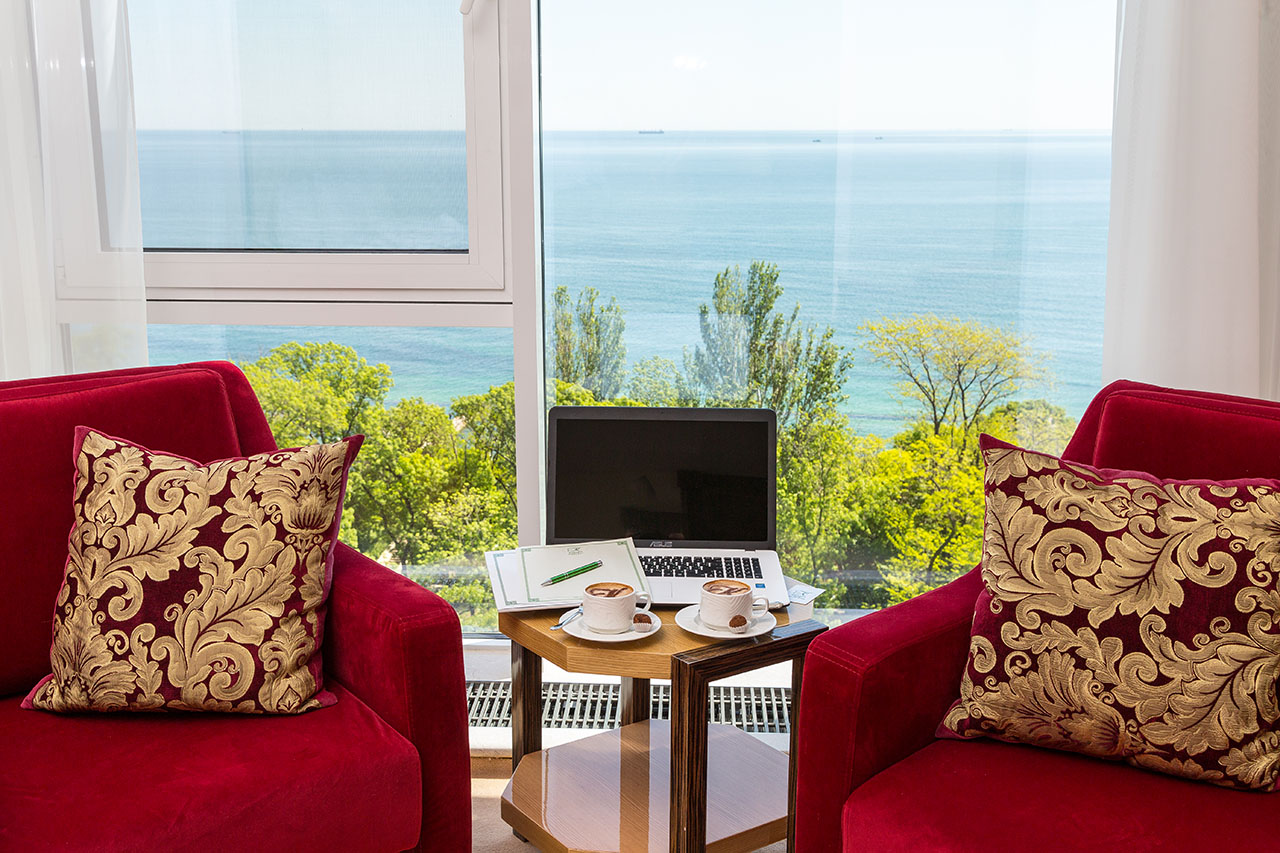 You must plan a business trip to KADORR Hotel Resort & Spa, and we'll take care of its perfection. We offer special accommodation to people wishing to hold a meeting or negotiations at the highest level.
Each of the proposed rooms immerse you into continuous feeling of peace, calmness and aesthetic pleasure given both by the perfection of the rooms internal décor and the view from windows of lush green parks and alleys.
Highlight your accommodation status in a 2-room apartment with an individual room for meetings.
The accommodation package includes:
Breakfast
Secure parking space
Laptop for all the time of stay
Free Wi-Fi in the complex entire territory
Lobby bar
Access to the fitness centre and swimming pool
Round-the-clock Concierge service
The guests can also enjoy the visits to:
KADORR Restaurant with "a la cart" service
Exclusive "Wine Room"
"Lobby" Hall for meetings
Room service
Transfers order
Tour service
Trips on yachts
Booking from 5 to 10 rooms involves a corporate discounted rate!
Hurry up to book on our website or by e-mail: reservation@kadorrhotels.com
For more information please call: +380 (48) 705 99 00 .