RECUPERATE AND ENJOY A HOLIDAY IN WINTER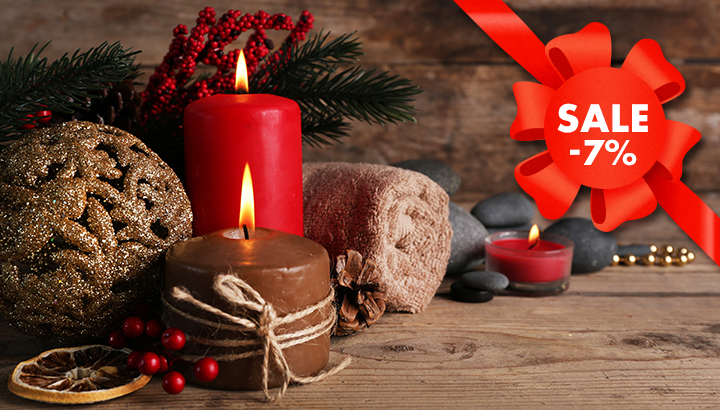 Only in December our guests who have booked STANDARD or IMPROVED rooms can get special Packages SPA + HOTEL.
If a healthy way of living is an integral part of each day of yours and not just a nice word combination, you will find all possibilities to support your body beauty and spirit cheerfulness in our SPA CENTRE. You are proposed to use specially developed Packages including staying at the hotel and making your body healthier:
SPA & HOTEL PACKAGE includes:
Room with panoramic sea view
Early check in or Late check out (for 2 hours)
A procedure from SPA CENTRE according to the Package
Continental breakfast (4 options to choose from)
Early check-in (3 hours earlier) or late check-out (3 hours later)
Parking under security surveillance
Wireless Internet access
wenty-four-hour concierge service
Get information about SPA + HOTEL Packages from the Hotel Administration.
Offer is valid from 01.12.17 until 30.12.2017.
7-per cent discount on rooms of any category without buying the Package for all guests for a period from 01.12.2017 until 27.12.2017!!
Hurry up to book on our website or by e-mail: reservation@kadorrhotels.com
Arrange Your Holyday with Hotel Resort & Spa! BOOK NOW Telephone: +380 (48) 705 99 00 .