SPECIAL OFFER 'WEDDING ROOM'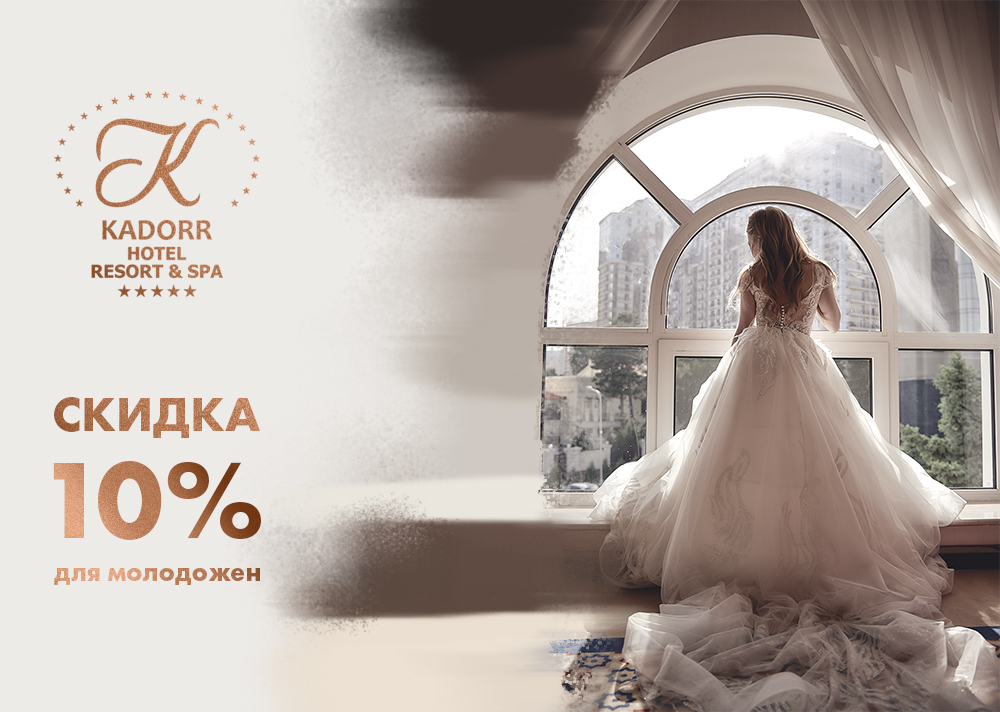 KADORR Hotel & SPA is based on unique sensory impressions in a refined and luxurious environment. Here you will find peace and well-being accompanied with a wide range of treatments that will fully revitalize and heal your body and mind.
Booking for the period from 1 September 2020 to 1 April 2021.
The cost of rooms for Two under a Special Offer for 1 day:
Apartments – 7,506 UAH / day
Luxury Suite – 6,300 UAH / day
Improved standard – 3,780 UAH / day
Standard sea view room – 2,835 UAH / day
SPA centre opening hours (09:00 to 21: 00)
Book In Advance: +380 (48) 705 99 00 .
* The discount does not apply to bookings that have already been accepted.
** The discounts are not cumulative with any other specials and promotions.
*** The promotion does not apply to representatives of the companies holding contracts for hotel accommodation.