Winter holidays at special prices!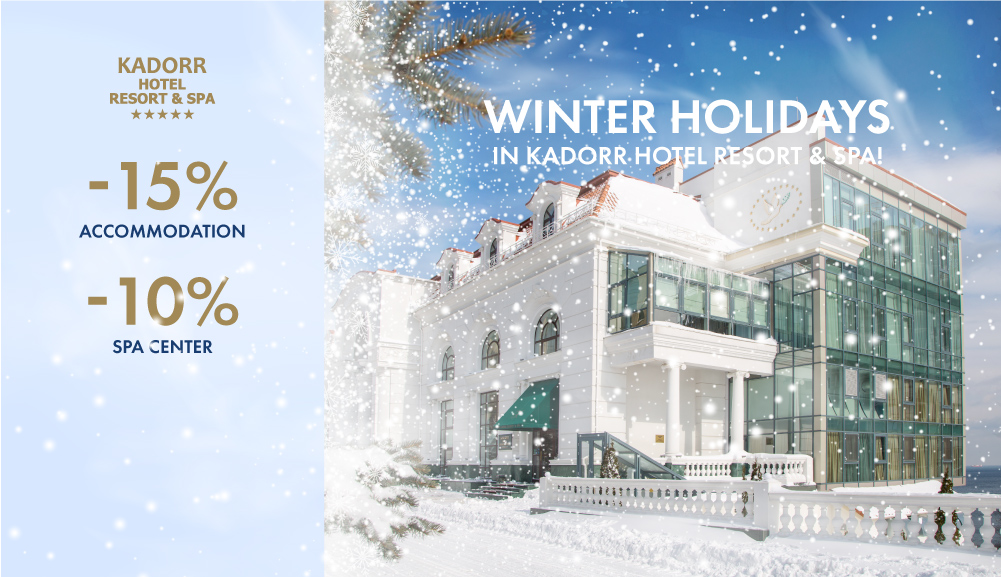 We invite you to spend your vacation in December in KADORR Hotel Resort&Spa!
A choice of rooms of any category from Standard ones to Apartments with panoramic sea views and a hall for negotiations and meetings will be waiting for you.
The price includes breakfast, swimming pool, Hammam, sauna, fitness club and parking in front of the hotel.
You will get a 15% discount on room rates and a 10% discount on SPA services.
The promotion is valid from 1 December to 27 December 2018!
Book now: +380 (48) 705 99 00 , +380 (48) 705 99 04
Hurry up to book on our website or by e-mail: reservation@kadorrhotels.com
* The discount does not apply to bookings that have already been accepted.
** The discounts are not cumulative with any other specials and promotions.
*** The promotion does not apply to representatives of the companies holding contracts for hotel accommodation.